In this week, I'll be combining some of the peoples prospects' questions together with what's available in the market. I'd noticed that there are quite a number of clients who's asking regarding selling out units, or even some who are facing some regrets or even decided to take a break from their home seeking journey because they missed out on the unit that they're looking for. 
So this write up would also function as the weekly insight, where I check out and look at some of the last few projects that are worth taking a look again before they are fully sold out
It happens, and sometimes we wait as we decided to put it off getting out of our comfort zone to commit and that's were the deals are getting snagged by someone else instead. I personally am guilty of it as well, as are all humans. We are and would be facing a lack of supplies. New properties are getting sold every day, as Home buyers snag up the remaining stock. As the range of land price increase with each incoming GLS, it's only apparent that the changes of future homes are going to cost more than how much it is today. Without further ado, I'll like to share some of the last units that are available for your consideration before it's full gone.
Mont Botaniik 3 Bedroom + Study @ $1,733k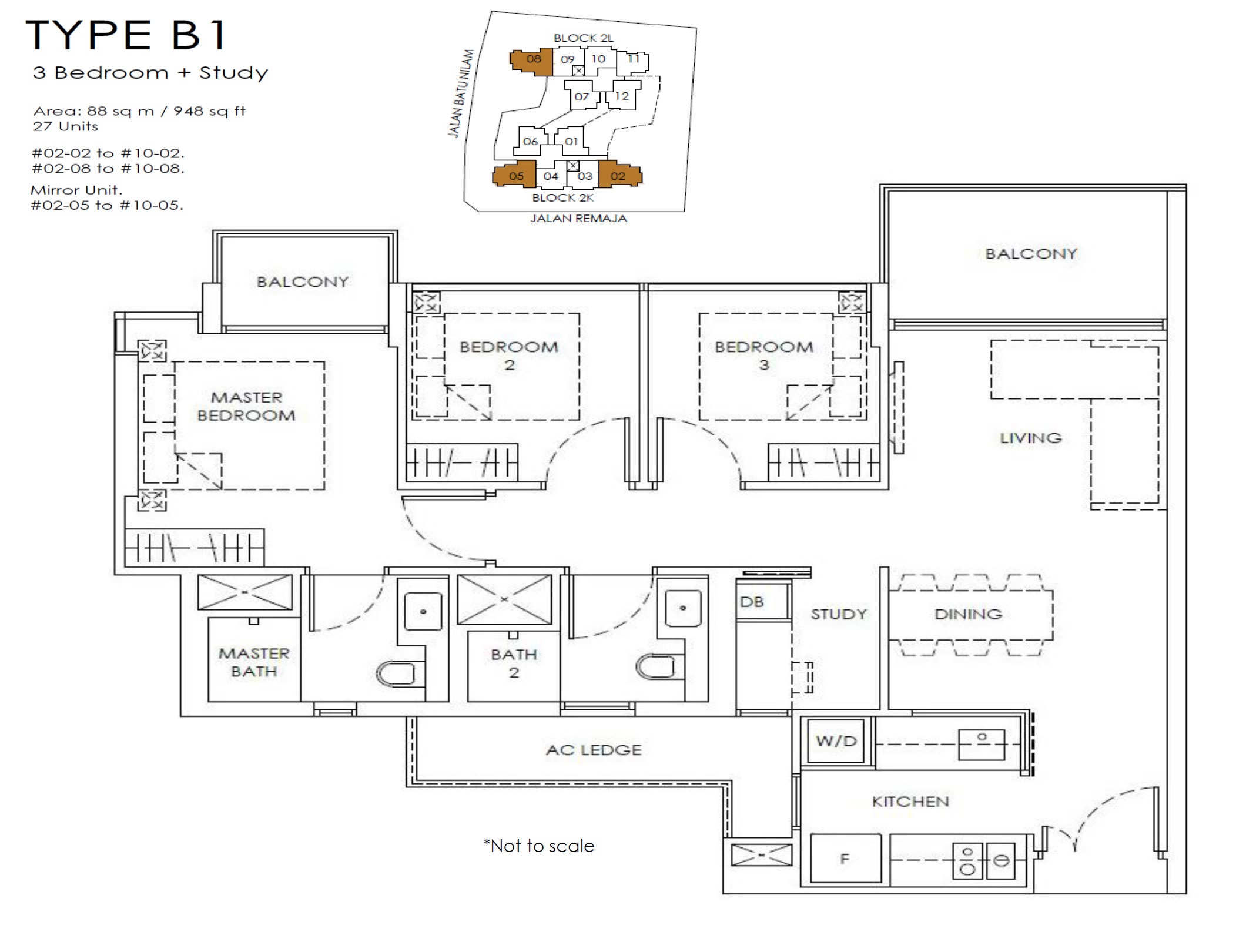 Their 3 bedder tucked at tack 5 even though is by the road, but with a 1.7M price tag is as good as getting a freehold unit at leasehold price. It isn't exactly near to the MRT, however it is still within walking distance if you're okay with a 15-20 minutes walk. However there is a bus stop right outside the development which is not too bad.

In the future, this area would receive some definite transformation as they are going to rezone the areas nearby to residential.
Midwood 4 Bedroom @ $2,012k

I'll always back Midwood as it's definitely an area of choice for families and young couples alike. Being near the MRT is one thing, and being next to an integrated development just gives so much more value to the lifestyle. With the rest of the land parcels nearby set to release, this gives Midwood quite abit of potential and room to grow.

Midwood started out slow and got snagged out really really fast, this is probably the most attractive project in the west with it's seamless connectivity together with the priceless fresh air from the Hillview's Nature.

77 East Coast 1+1 Duplex @ $1,129k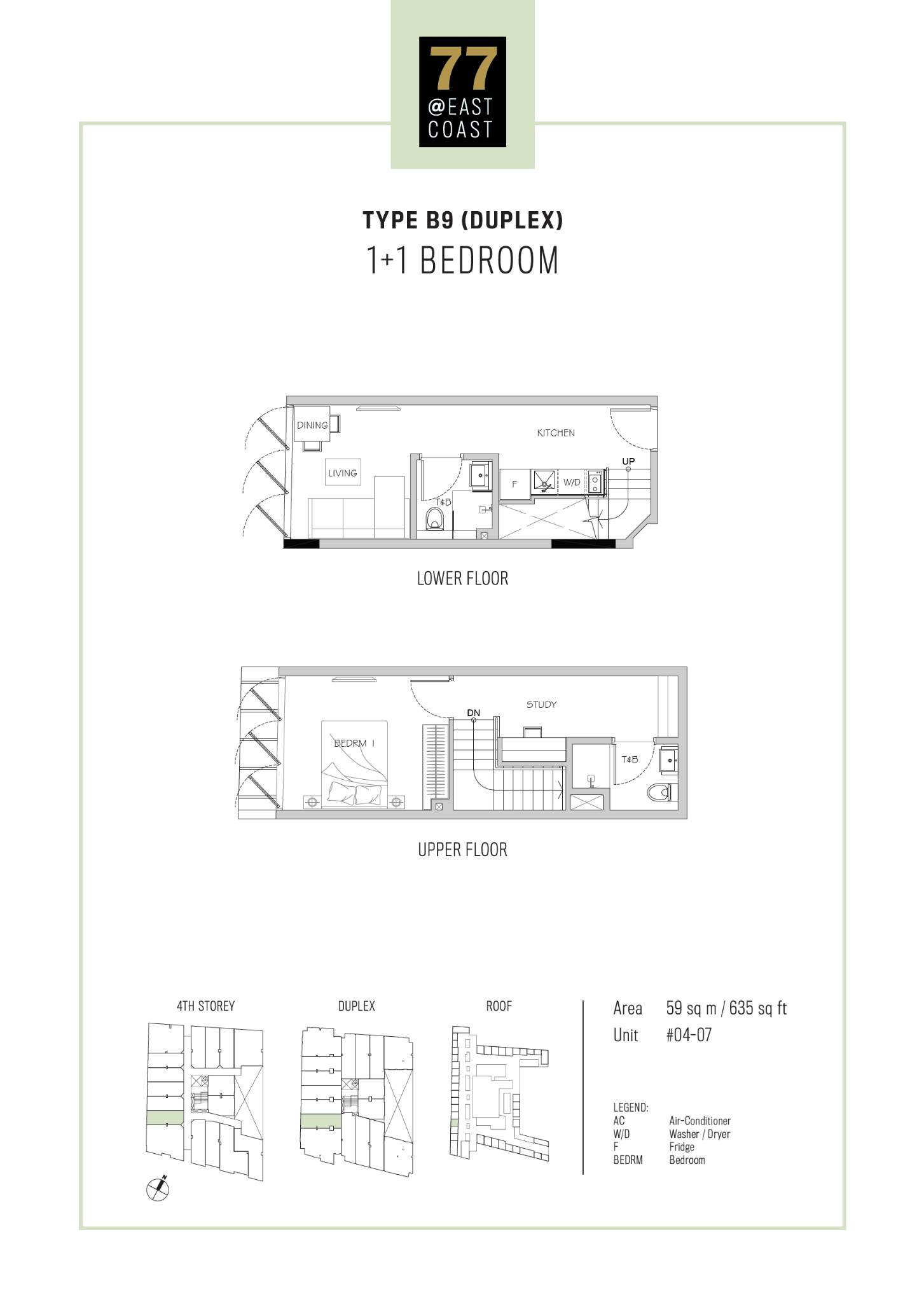 This remaining 1+1 Duplex is only under $1.2M, and to top it off it'll be near the future MRT station. Together with it's freehold status, this is definitely an undervalue gem washed ashore at District 15.

The future land price would make this one a history as district 15 have projects with quite abit of range. Being a timeless freehold project, you're bound have the ultimate holding power.
Infini East Coast 3 Bedroom Dual Key @ $2,239k

Another one that is made for investors and homestayers alike would be Infini. This rare 3 Bedroom dual key unit. This is a good unit to consider, as dual keys unit are hard to find. And what more could we ask for, for a freehold tenure? Dual Key also meant rental income that would definitely play a part in helping you service your monthly mortgage loan!

Being walking distance to upcoming east coast line, and also within 1km to well-know schools like schools like CHIJ Katong Convent, Tao Nan School, St. Patrick's School, and Ngee Ann Primary School makes it perfect for families and couples with a plan to grow their family (and their wealth too!)



Sengkang Grand Residences @ $1,850k

Another Gem near the MRT, Sengkang Grande Residences will be a integrated development compromising of a retail mall, community club, hawker centre and more! Offering a connection to Buangkok MRT Station, this place is excellent for carbon friendly families or couples who'd rather opt for the convenience of the public transport.
Price is after a whopping $220k (U.P. $2,177k) discount!


Antares 3 Bedroom @ $1,654k

The one nearest to the MRT, Antares is just right by Mattar station. The last unit is not too bad with some unblocked view even. With its lush landscaping, this condo development is definitely for people who'd like some modern touch with an add of some greeneries. I think one of the best selling point would be teh 24 hours gym! Which does really give you some bragging rights.

With that, I'll like to end my sharing with some takeaways. Being with left with the final unit, home buyers might find that they might be "forced" to take what's left. Or rather, in some Singlish term, this is the "paisay piece". Please however don't look at it as the last piece of wanton on the plate. Do look around and see how much filling (value) your wanton have relative to the supplies of projects around you before making a decision.

That being said, most of these are well under $2M and still considered affordable for young couples or working executives who wanted lifestyle and sees a worth investing in Singapore's real estate/private property!
🙋‍♂️ Ronnie Tan